Brief
FAW 16 Ton Sewer Septic Truck unit is mounted on a FAW J5M 4×2 Sleeper Cab. The tank volume of the sewage suction truck is 10,000L, made of Q235 carbon steel. Equipped with JUROP vacuum pump, flow capacity 5,300LPM. The sewer truck is with self-unloading function, and the back cover is hydraulically opened.
FAW 16 Ton Sewer Septic Truck adopts German craftsmanship, technology, and standards, combined with the actual working conditions, and uses electronically controlled single pump technology, which has good oil adaptability and excellent low-temperature start-up performance.
Watch This Vacuum Sewer Truck Video on Youtube
The open-front face design highlights the steady determination


Double Angle Door
Adapt to different spaces, up and down freely
Gearbox
Lightweight, aluminum housing, optimized gear ratio for low fuel consumption, low noise emission through optimized helical gears, interlock system to prevent mis-shifts.Input Torque: max 500N•m Speed Ratio Range: 7.94 Weight: 90 kg

Driving pump flow increases can ensure the lightness of steering with heavy duty and the safety of steering at a high speed: return pipe diameter thickened, favorable to the system cooling, improve the stability of the system, extend the life of the components and the system.

LINEUP Different but professional model design satisfies different requirements for individuality.
Highlighted headlamps and all-LED taillights design shine all day long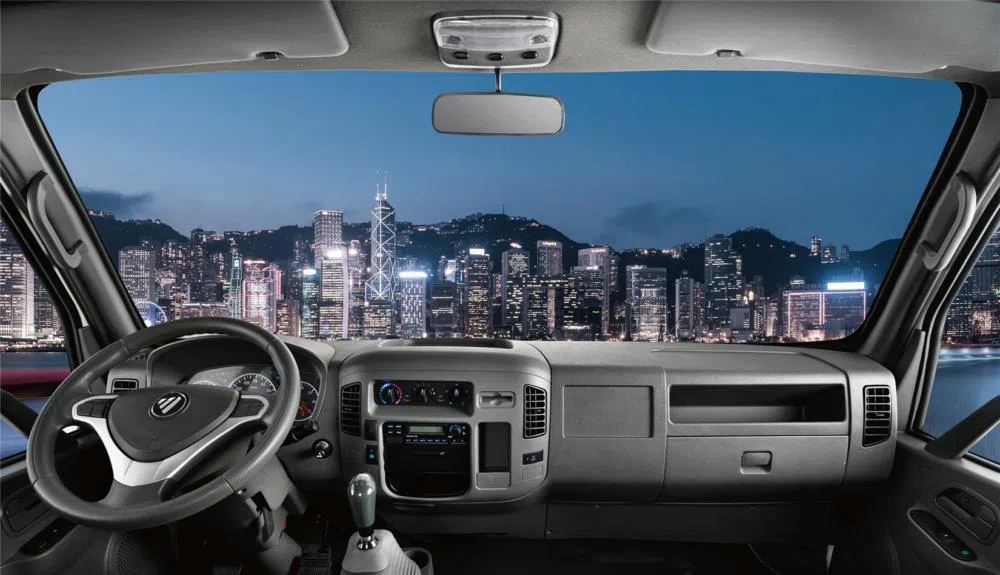 Comfortable Car Space
Safe & Reliable
High-Quality Steel Reinforced Chassis

Efficient and Safe Steering System
Reinforced Chassis Capacity
Full riveted chassis, the frame is 0.5-2mm thicker than similar products Easy to refit: reasonable chassis layout, refit space Plate spring plate is durable: 300,000 km full load reliability test, durable.

The blind spot mirror and front view mirror make everything visible to the eyes for a cool ride.

Surging Power Output
Integrated the world's leading powertrain from CUMMINS/ISUZU engine and JMC/ZF transmission with exceptional performance, low weight, low operating costs, and reliability and durability.

Cummins+ZF Powertrain model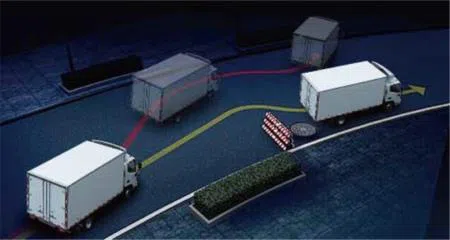 Active and Passive Safety System
Versatility Diverse Cabins
3 cab models including day cab, sleeper cab, and crew cab. Various Dimension combinations: more than 10 combinations in dimensions of Length, Width, and Height. Different utilities: cargo or flatbed utility models as you need.

Body Unit
Body Unit Only without Chassis
REAR – Tipping Tank
Double cylinders rear lifting

Vacuum Pump
FLOWSERVE SIHI LEMC90 Liquid ring vacuum pumps Suction volume flow: 20 to 200 m³/h

Details
Overflowing
Air pump to safeguard pump from overflowing Sludge tank between the air pump and the tank.
Control
Four-way-cock manually controlled safety valve, manual controlled tank tipping, and rear lib opening.
Loading
3″ High level & 2.5″ Lower suction port with Ball Valve and Couplings
Discharge
Through a 4″ Ball valve with coupling mounted on the rear dish.
Rear Lib Skirting
Mounted under the rear lib to protect sewage spattering.
Installation
Tipping tank Subframe truck mounted
Accessories
– Full-length Hose platform on either side of the tank.
– Suction and delivery rubber hose 3″ x 4 m length fitted with couplings 2 nos.
– Mudguard and rubber mud flaps for the rear wheel.
– Rear bumper with anti-underrun protection.
– Level indicator sight glass
– Side marker lights
– Side crash guard
– Tank lifting hook
– Steel toolbox
– Steel water tank
– Fire extinguisher storage box
– Number plate
– Reflecting stickers as per traffic regulations
Rear Dish End
Manually openable side-hinged rear door and oil/fuel/sewage resistant rubber seal.
Safety Devices
– Primary Shutoff
– Pressure Relief Valve
– Vacuum Relief Valve
– Vacuum/Pressure Gauge
– Contents Indicator
– Oil /Gas /Water Separator

Painting
Sandblasted to Chinese Standard.
Internal coated epoxy lining.
External electrophoretic coating primer and top coated of high gloss finish PU paint in a single color ( customer choice)